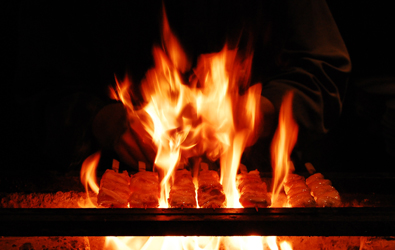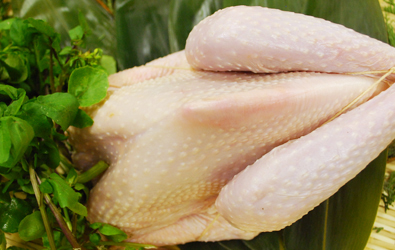 We offer three major brands of Japanese chicken, "Nagoya Kochin", "Akita Hinai Dori" and "Satsuma Waka Syamo" delivered direct from the farm. All chickens are free-range and have different features from each other. How about comparing the chickens grilled with charcoal? Since they are delivered direct from the farm every day, you can enjoy chicken sashimi as well.。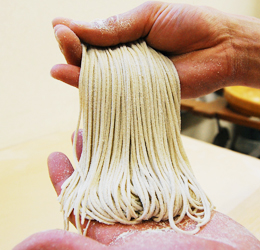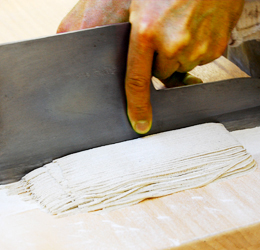 We serve special hand-made Japanese noodles, "Soba", which "Kitawase" from Hokkaido are stone-grounded every morning. Water mixed with Japanese Sake and hand made "Moshio /salt" as well as "Dashi"soup are served with Soba. If desired, we can have "Echizen Oroshi Soba" with grounded Japanese radish, too.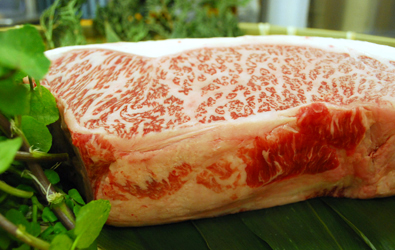 Among the rich culture and climate of Wakasa Echizen, Wakasa cattle is painstakingly reared, it is a traditional Japanese beef that has been served from the Meiji era.
The high quality standard of Wakasa cattle in comparison with cattle brand of neighboring prefectures, marbling is characterized by colorful frosting, soft fleshy finely dense.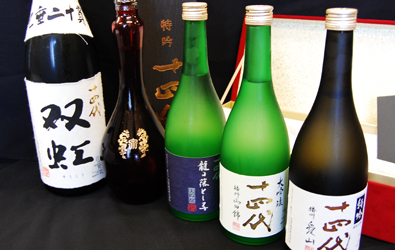 In our restaurant, various sakes including the Black Dragon, mainly sake of popular brands. We also stock different kinds shochu and wine, a delicious drink that complement the entree. Please feel free to contact us for more information.


Kyo-yasai (vegetables from Kyoto) like "Syogoin kabu" and "Kujyo negi" and Kaga-yasai (vegetables from Kaga) like "Gorojima kintoki" and "Gensuke daikon".
Japanese yum potato from Kamisyo-mura, and mushroom from Oyama. We serve seasonable vegetables from around Japan. Also we serve special dishes using vegetables from Miura, Kanagawa prefecture, which are picked every morning. Please enjoy the "freshness of
the ingredients"。